Fundraising
The Lake Worth High School Alumni Foundation has several ways you can help raise funds and continue to be a part of The lake Worth High School.
The Centennial of Lake Worth Community High School BRICK SALE
Become a lasting part of the high school by contributing $135 for a unique personalized brick. Order a brick in honor of your family's name or business, as a gift to a friend, relative or your graduating senior, or as a memorial to a loved one. All bricks will be displayed in the sidewalk in front of the auditorium. Bricks are limited, so hurry and order yours today!
Cost is $135.00 per brick. All orders are final. No cancellations or refunds will be accepted
The inscription on each brick must fit within 3 lines of text with 14 spaces per line. One letter, punctuation, or number per box is allowed (leave blank spaces between words).
If you have any questions, please contact us via email at AlumniOffice@LWHSAlumni.org. 
Or you can mail the order form  (one order form per brick) along with a check payable to LWHS Alumni Foundation
*Important* Once your order is completed via PayPal you will be redirected to submit details for the Commemorative Brick Inscription.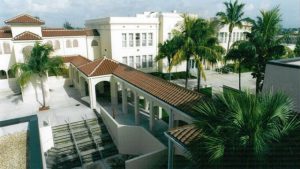 Purchase The LWHS History Book ~ $30.00
Replace That Old Tattered or Lost Yearbook!
The Lake Worth High School Alumni Foundation has a collection of yearbooks for sale at a fraction of the cost when purchased at the year of publication.  Most all are new, having never been sold and setting on the shelf since published.  A very few are used, having been donated by alums or their families.
The following books were available as of February 24, 2018.  The first number is the number of books available and the second number is the year.
1-1947, 1-1948, 3-1949, 1-1950, 1-1951, 1-1956, 1-1960, 1-1961, 9-1977, 1-1979, 1-1981, 1-1982, 9-1983, 5-1984, 2-1984, 3-1985, 2-1986, 10-1888, 10-1989, 10-1990, 6-1991, 3-1994, 4-1992,2-1993, 4-1995, 9-1996, 8-1997, 6, 1998, 1-2000, 3-2001, 2-2002, 1-2004, 8-2005, 10-2007, 2-2008, 1-2010, 15-2009.
To purchase a yearbook, make your check payable to LWHS Alumni in the amount of $30.00 with the notation "Yearbook." Mail to Lake Worth High School Alumni Foundation, P.O. Box 1166, Lake Worth, FL 33460.
Anyone wishing to donate yearbooks should contact us at AlumniOffice@LWHSalumni.org.
Make A Donation
Use the Donate button on the upper right of any page to make a Tax Deductible Donation in any amount, donation are processed securely using PayPal.